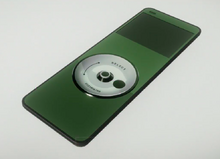 The Catherine Nano is the latest iteration of the device known as Catherine. it is a model created by the government that is used as a smaller, more portable "jack-in" device.
It is used by Yotaro Osato in the Matchmaker story in The 25th Ward: The Silver Case. Osato alongside Shinkai Tsuki use the device to solve puzzles to uncover the truth of the Okiai Syndicate.
Osato points out its origin as being a device that is built upon by the same engineers who created the original Catherine device seen in Flower, Sun, and Rain.
Community content is available under
CC-BY-SA
unless otherwise noted.